10 May

Luxury Lifestyle Solutions

At My Business Network we strive to offer our clients and partners the very best luxury lifestyle solutions available from across the world. Our network brings you luxury products, property, cars, yachts and holidays. We are continually seeking the best solutions for our clients and a level of exclusivity to ensure we meet all requirements and expectations.
Please contact us at MYBN if you have any specific requirements whether it be in relation to homes in the UK or overseas, country homes, investment property, private islands, luxury cars or super cars, yachts and bespoke holidays...….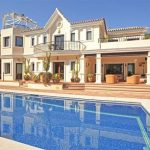 If you are looking for an exclusive property, land or even a private Island we can assist you in your search and find the perfect solution for you. At MYBN we have a network of  Agents and Developers who between them offer a high quality service and dedication to ensure the very best service, advice, knowledge and expertise that will assist you. Please contact us using the form below with your requirements and we will move forward in assisting you.